FREE Skills Classes this September at Dodgers Training Academy Waipahu!
94-035 Leokane St, Waipahu
September 5th-28th | Ages 7-12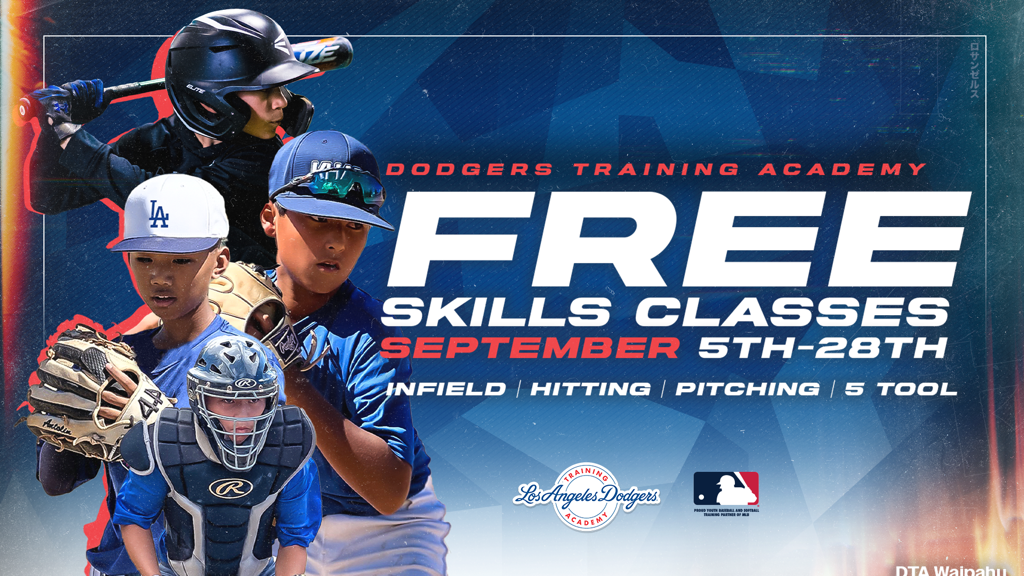 ⚾️ Field with Flair: Perfect Your Infield Game Today! Infielders, it's time to sharpen your footwork, glove skills, and learn to throw from various angles. Step up your game with our intense and rewarding sessions.
⚾️ Command from Behind the Plate: Catcher's Clinic Unveiled! Discover the art of impeccable receiving, blocking, and pitch-calling. Make every game count and lead from behind the plate.
⚾️ Conquer the Plate: Join Our Elite Hitting Class! Embrace the combined power of mental tactics and technical drills to refine your hitting. Boost bat control, increase power, and shine in situational hitting. Bring it on!
⚾️ Unlocking the 5-Tool Potential: Ready for Spring's Challenges! From hitting to fielding to throwing, prepare comprehensively for the spring season. A complete upgrade for every baseball athlete!